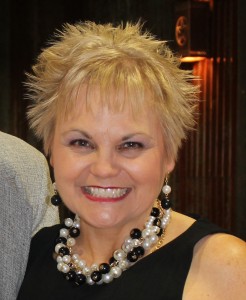 Laura Macfarlan has a passion for studying and teaching God's word.   She writes, speaks, and teaches through her non-profit, Cross My Heart Ministry.
As a speaker, teacher, and writer, she claims Colossians 3:16 as her life verse and her prayer:
"Let the word of Christ dwell in you richly as you teach and admonish one another with all wisdom…"
The founder of Cross My Heart Ministry, Laura is a freelance writer for Missions Mosaic magazine and has completed a certificate in Women's Ministry from Southwestern Baptist Theological Seminary. She has also written for  Arkansas Christian Parent magazine and Sunday School commentaries for the Arkansas Baptist News.
She is the Director of Heart Life Women's Ministry at First Baptist Church of Siloam Springs, where she also teaches a weekly Bible study for women with an enrollment of 80 women, and serves on the Vision Team and Finance Committee.  She also sits on the board of Camp Siloam, the Arkansas State Baptist Camp and serves as a volunteer chaplain at Siloam Springs Regional Hospital.
She has written and taught several women's Bible studies, co-taught coeducational and couples classes with her husband, and served as the keynote speaker for various women's retreats and special events. She has developed a women mentoring women program that she delights in sharing with women's groups. Laura has provided leadership and planning for women's ministries in local churches and also for Christian Women's Job Corp.
She has led women on mission trips to Alaska, McPherson Women's Prison, and inner-city New York.
She and her family love calling Northwest Arkansas home.  A CPA by trade, Laura  operates a part-time tax practice out of her home and also does consulting and speaking for a Christian curriculum publisher.
She and her husband Kevin are the parents of four children:  Kyle, Ginger, Luke, and Lydia. She is also blessed to be "mother-in-love" to Kyle's wife, Tori and Luke's wife, Emilee. She is also delighted with her new title, Grammy, to Julia Grace — born to Kyle and Tori in September 2014!