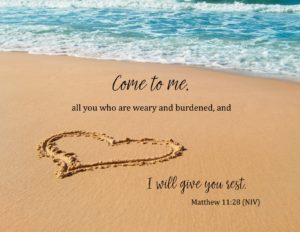 REST.
Are you in need of it? Do you make it a priority?
What does it look like in your life? Does the word REST bring to mind an afternoon nap or a week to bake at the beach?
I've been blogging at AReasonForHomeschool.com and I think my Cross My Heart readers might enjoy my Sunday Soaking blog posts. The topic for June is REST.
You can also download a free printable bookmark here: http://areasonforhomeschool.com/wp-content/uploads/2017/05/WritetheWord_bookmark.pdf
It's part of my first monthly series called, Write the Word. Each month a different key word is chosen and a month of daily verses is provided that include the word for that month. Hope you will consider using these daily verses to prompt some thinking/praying/journaling on God's Word.
And, as an added bonus, leave a comment on the AReasonForHomeschool blog post and be entered into a drawing for a free Dayspring journal.
Hope this summer finds you pressing into Jesus for soul rest, sabbath rest, and physical rest.
If you know Christ, you've found the ultimate REST that will bring eternal reward!