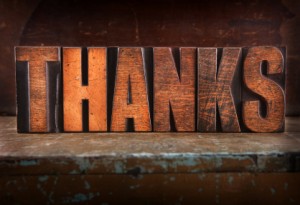 "We prevent God from giving us the great spiritual gifts He has in store for us, because we do not give thanks for daily gifts…Only he who gives thanks for little things receives the big things."                                                                                 Dietrich Bonhoeffer, Life Together
Lord, I am grateful for many daily things –
A husband who takes my hand and prays with me and for me before he leaves each day.
The daily learning of new things (or re-learning of things long forgotten) with my children.
Laughter – the sharp wit of my husband and children and the delight of making them laugh, too.
Children that are growing in You – becoming more of who they are and who you created them to be.
Tremendous friends – to care for and be cared by.  To serve with, cry with, and pray with.
A home – where I can plant, arrange, rest, read, and open the door in welcome.
Extended family – who know me best and love me still.
Siloam Springs – the buckle on the Bible belt, where the heaviest traffic time is Sunday morning.
My Bible.
My coffee pot.
Facebook – especially now that adult children travel far and wide.
All these daily "small" things are actually big things.  Perhaps it is the thinking and writing them down and praying through them –like dusting a little vase on the shelf that is always there, but so familiar it is overlooked – that lets me remember and renew my gratefulness.  The small things are the big things!
Thank you, God, for this good life – a life of love and learning, a life that I pray is not squandered but daily devoted to bringing more glory to You.
"…Sing and make music in your heart to the Lord, always giving thanks to God the Father for everything in the name of our Lord Jesus Christ."  Ephesians 5:19b-20